Reconfiguring Gradients


For this piece I ripped apart a 2x5m cotton canvas that had two different blue gradients, and stapeled it back togther. Kat Austen made music with circuit bent devices that measure various properties of water (such as pH) and we performed for 20 minutes for the opening of my solo exhibition "Large Body Of Water" at Retramp Gallery, Berlin 4.10.19.
Photos and video by Joseph Tremblay, video editing by myself.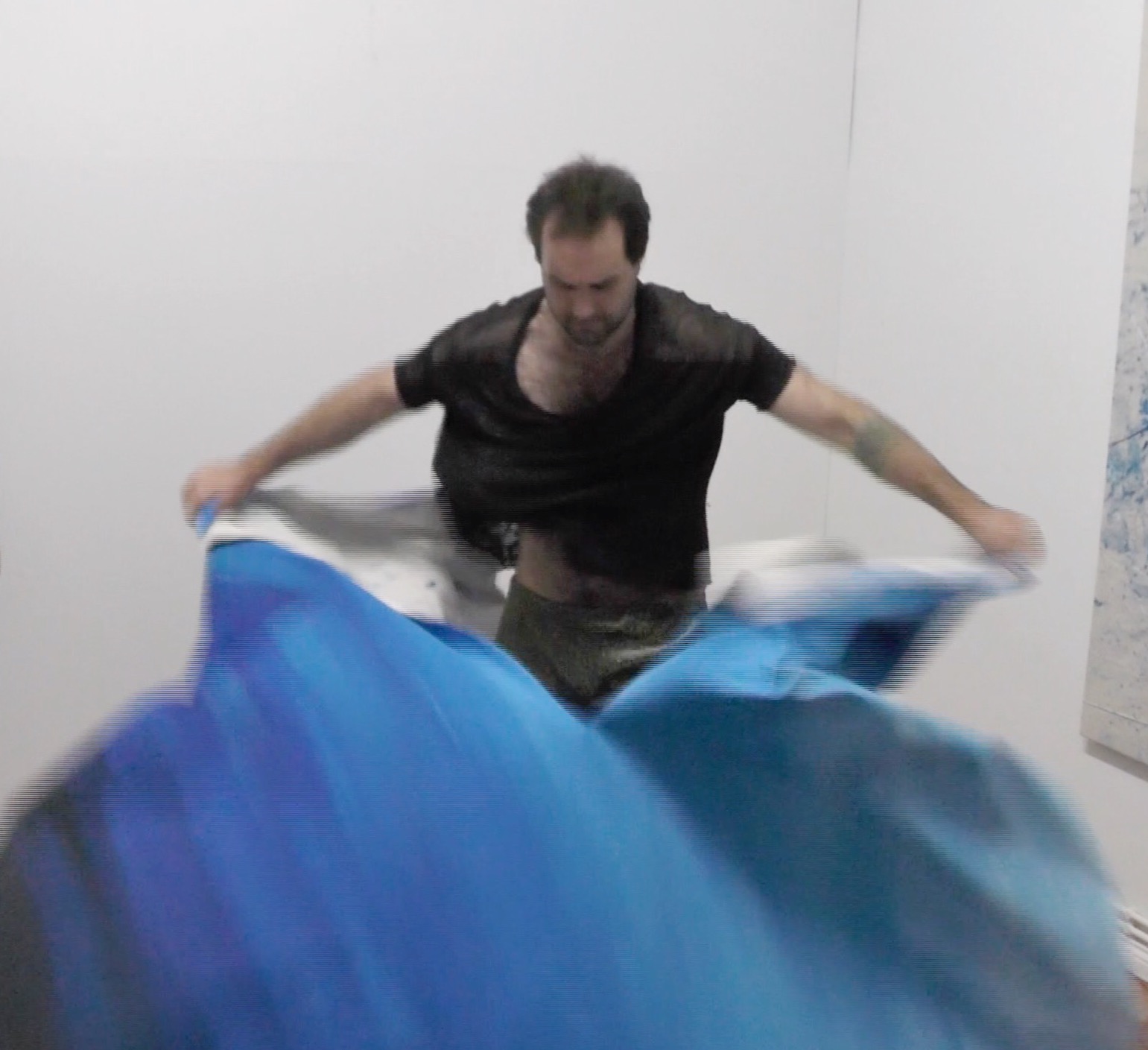 Cube


For this piece a 1.83m cube was built out of thin cotton by Sarah Fairweather, I threw paint from inside until I had used all 5 Litres. Hotte Schulz played drums, Can Winter played synthersizers, electronics and drums, we performed for 20 minutes at The Show for Gallery Weekend at Alte Münze, 27.04.19.

Handy cams/performance photos by Simm Paat, steady cams and editing by myself

Photos: From the performance, close ups inside the cube, building the cube, floor of the cube.